THINK SPRING

Own a Heat Siphon


"We Perform to KEEP YOU WARM!!"

PLAN AHEAD

Order NOW!!

Swim Warm

for $2.50/Day

Every Day (and night)!

Only DAYS to go

First Day of Spring - March 19, 2016


Photo - Thomas Wolfe
Make This Summer Different!
Exercise in Soothing Warm Water . . .
Spend More Time with your Children Family & Friends!!


With HEAT SIPHON you CAN Afford to -
SWIM WARM ANYTIME - Day or Night!!

24/7 @ 85 °F for an average of $2.50/Day !! - Ask for A FREE COST ANALYSIS !!
PUT YOUR MONEY IN YOUR BACKYARD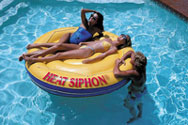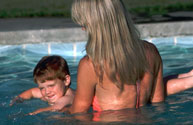 A WARM POOL at the LOWEST TOTAL COST POSSIBLE!!GET OUR FREE COST REPORT - RIGHT NOW!!! -

IT's a SAFE INVESTMENT / VACATION at HOME
NO GAS OR CAR RENTAL COST - NO HOTEL FEE - NO AIR FARES - NO TOLLS - NO TICKETS - NO EXPENSIVE MEALS
NO TRAVEL COSTS - NO WORRY - NO WAITING IN LINE - NO TRAFFIC - NO CROWDS - JUST YOU AND YOUR FAMILY

Promise: WE WILL REPLACE YOUR HEAT SIPHON FREE


if your water side heat exchanger EVER corrodes AS LONG AS YOU OWN IT!!!